Seminar for fire protection of railway vehicles - June 26,2015
CREPIM & EcoSafene Day: June 26,2015/4/25
Invitation to join our seminar for fire protection of railway vehicles
President of CREPIM Mr. Franck Poutch will share with you rich experience in fire safety!


Seminar Details


Date : 26th June 2015 (Friday)
Time : 14:00 - 17:30
Location :Xinglinwan Hotel – Meeting Room 207
No.301 XingBin Road, Jimei, Xiamen, China
Language: Mandarin, English
Price: Free of Charge (with Refreshment)

Seminar Brief Introduction


Fire Protection of Railway Vehicle Standard EN 45545-2 (supersedes CEN/TS 45545-2:2009) European Standard was approved by CEN on 7 December 2012. This European Standard shall be given the status of a national standard and conflicting national standards shall be withdrawn at the latest by March 2016.

CREPIM is one of the leading institute for fire testing and research, and was accredited by COFRAC, CERTIFER, SNCP, RATP and EU Notified Body.

EcoSafene and CREPIM plan to hold a fire protection seminar for railway vehicles on 26th June 2015, Xiamen - to help you better understand and adapt to the fire retardant standards of Railway Vehicle, especially to the EN 45545-2 new European Standard.

Seminar Content


△ Standard for fire protection of Railway Vehicle (A brief overview)
△ Latest development and new trends of ire safety standards in transportation
△ Introduction of European Harmonized Standard EN 45545-2:2013
△ Advices to fire retardant materials combining with the fire safety standards


Trainer

Mr. Franck Poutch: President, Specialist for Fire Safety
Mr. Cricket Liu: Director


Agenda

Introduction of EN 45545-2:2013 European harmonized standard

Fire retardant standards of railway vehicles

Ecosafene Technical Director

Latest developments and new trends of fire safety standards in transportation

Advices to fire retardant materials combining with the fire safety standards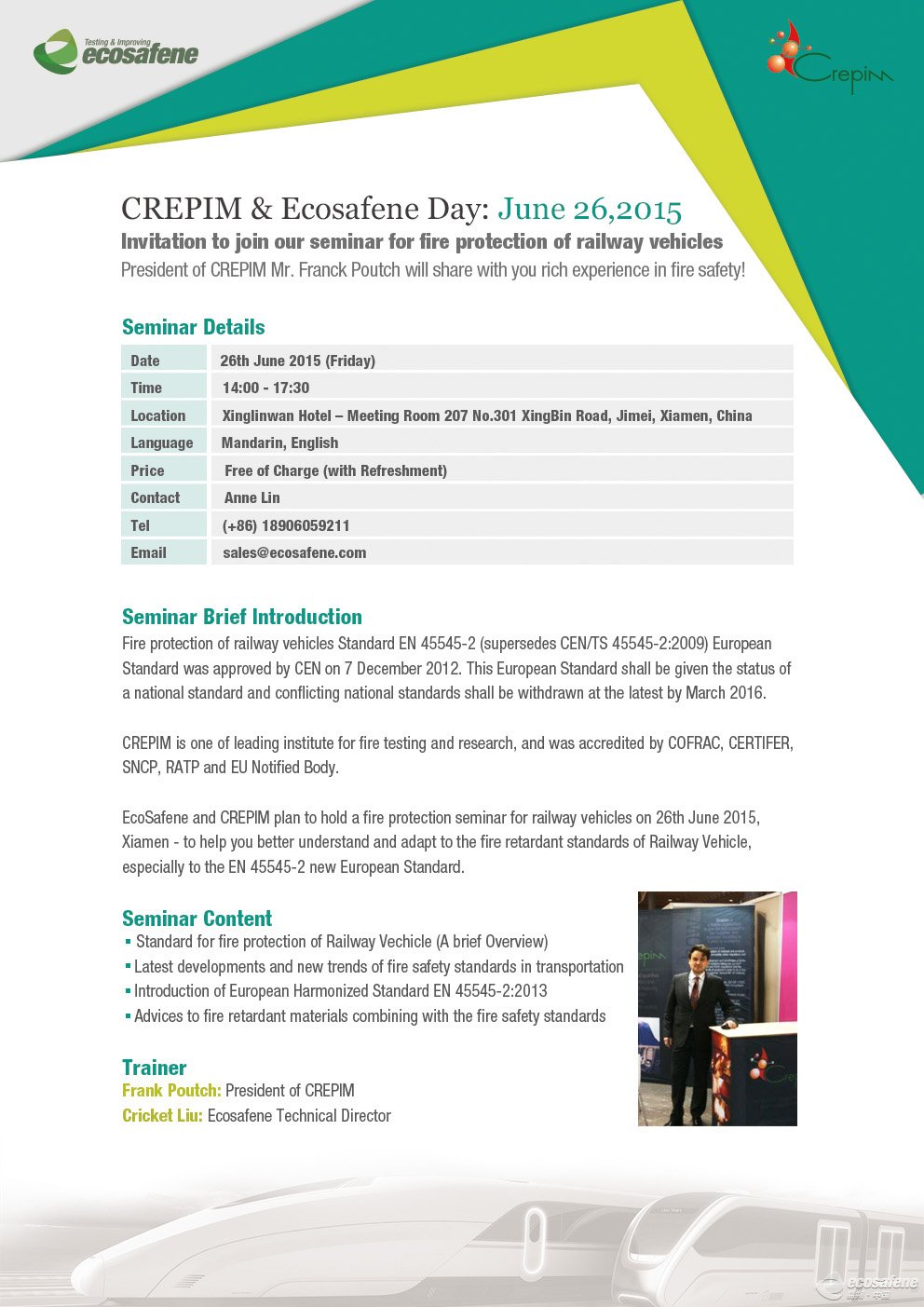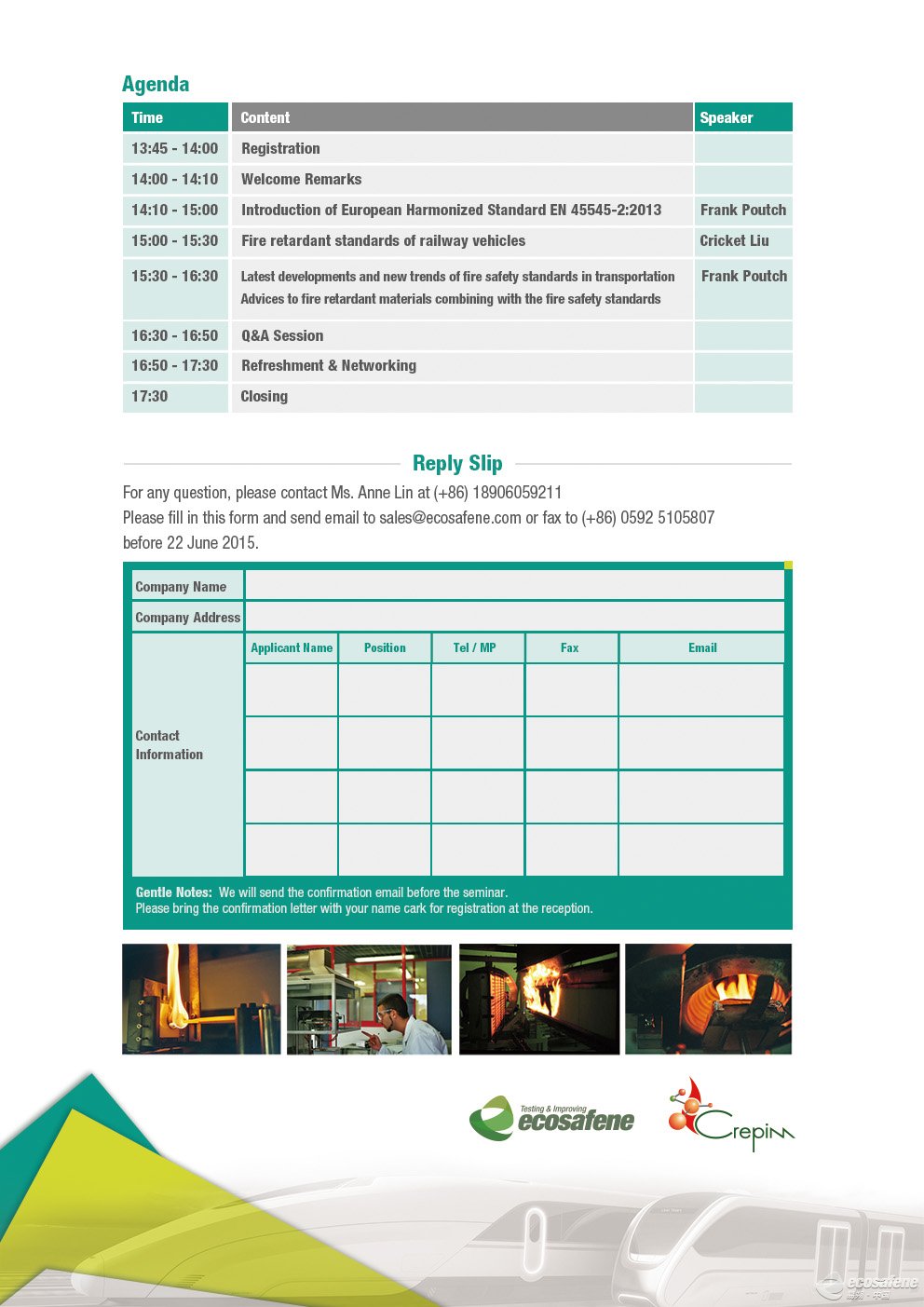 ----------------------------------------------------------------------------------------------------------------------