Crepim Days - April 17,2014 - CE marking to CPR

Crepim Days - April 17,2014 - CE marking to CPR

The CE marking is intended to facilitate the free movement of goods within the European Economic Area for because it reflects the product conformity with the essential requirements of European regulations and directives which 305/2011/UE Construction Product Regulation .
CPR sets the conditions for the placing on the market or the availability on the market of construction products by establishing harmonized on how to express the performance of construction products in relation to their essential characteristics and rules on
use of CE marking on those products.


But many questions arise: What documents use ( harmonized standards DEE .. ) ?
What tests lead ?
Who has the responsibility?
How to choose a certification body ?


It is in the context of answering all these questions and all the others CREPIM organizes workshop on the QQOQCP CPR April 17, 2014 which will be divided into three parts - regal , industrial and application -
to help you better understand and adapt to this new regulation.


Joined in the program of the day and you will find pieces that the registration form .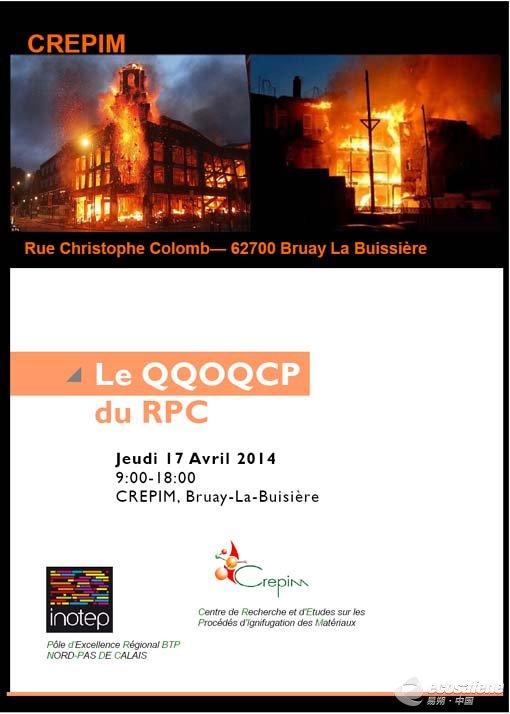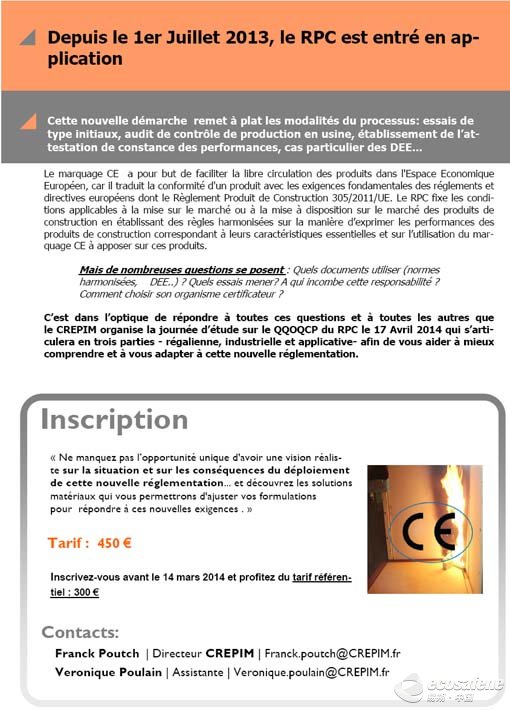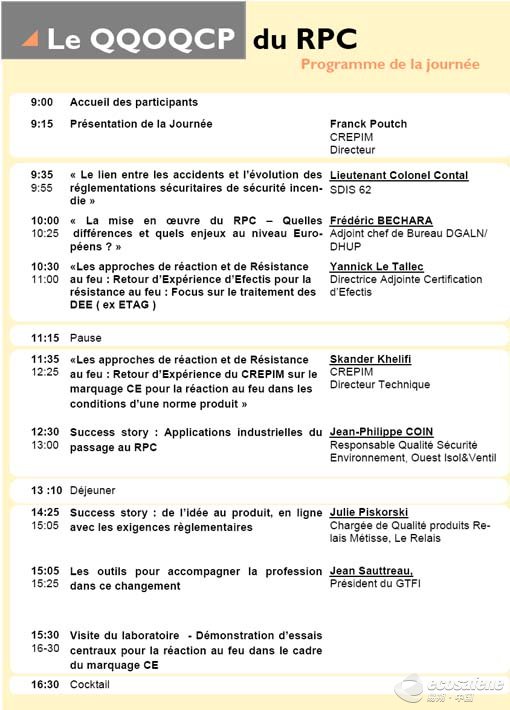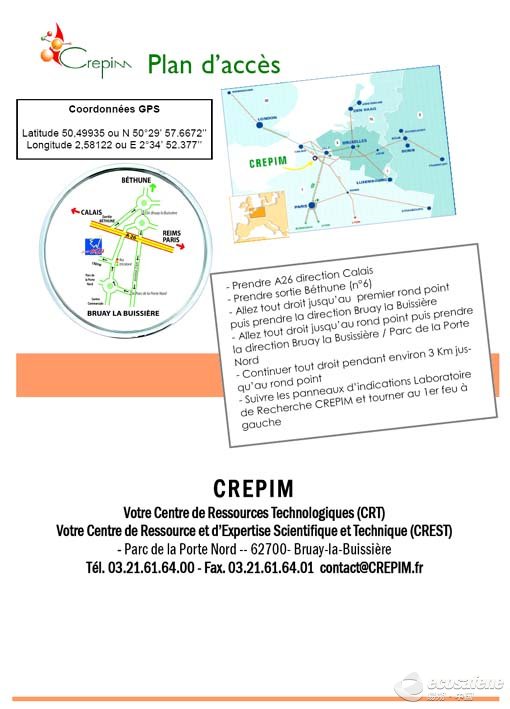 ----------------------------------------------------------------------------------------------------------------------